Our dome and our dogs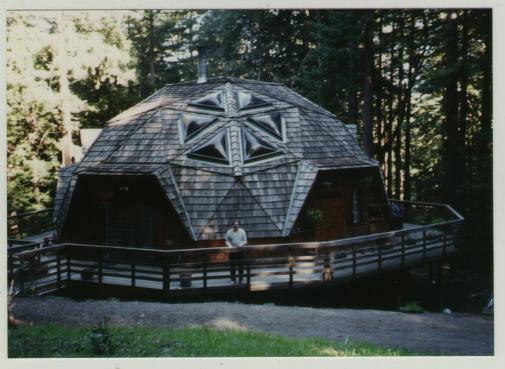 Our dome in the middle of the redwood forest.

---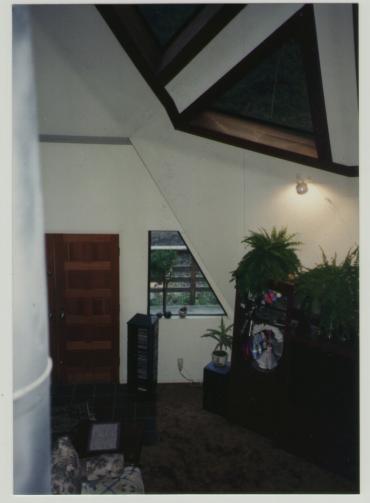 One interior view of the dome.

---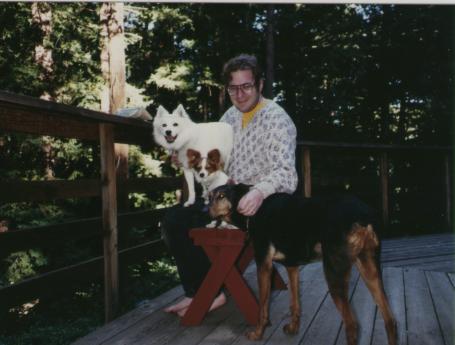 Terry with our three dogs (Nicky, Cascade, and Pipsqueak).

---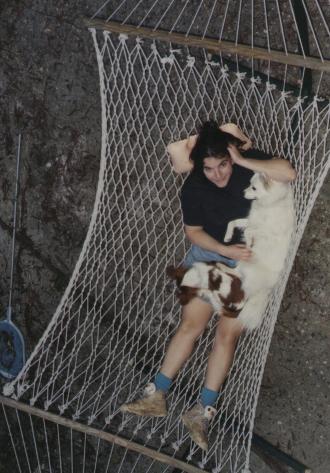 Amy with company.

---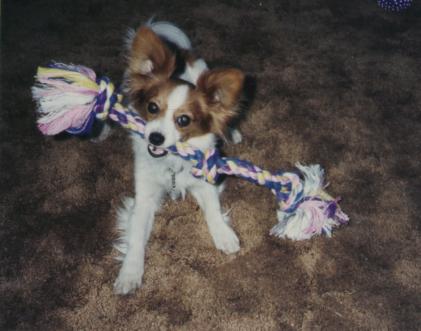 Pipsqueak looking photogenic, as usual.

---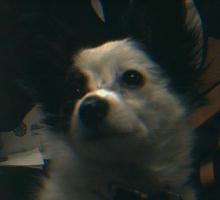 Inkblot, our latest addition.


---

Yes, there's still more pictures!

And fans of Pipsqueak can see even more pictures of him.
---
Terry Weissman <terry@netscape.com > Last modified: Sat Feb 10 13:40:26 1996